The Sustainability Institute staff oversees the work of the non-profit organization Sustainable Jersey, which includes the Sustainable Jersey and Sustainable Jersey for Schools certification programs. Review the content below to learn more about our team.
Staff Navigation

Randall Solomon, Executive Director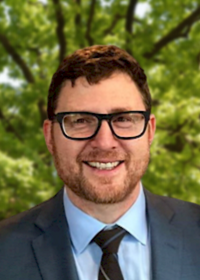 Randall Solomon has 20 years of experience working in government, academia, and the non-profit sector. He is one of the principals that founded and directs the Sustainable Jersey Certification program. Prior to his current position he was the founder and Executive Director of the New Jersey Sustainable State Institute at Rutgers where he worked to expand the capacity of public decision making to address sustainability. Mr. Solomon's experience includes positions as a policy advisor on sustainable development for the New Jersey Board of Public Utilities integrating land use and energy policy, director of the States Campaign for the Resource Renewal Institute in San Francisco, and policy director for the non-profit New Jersey Future. Other jobs include a stint as a national Park Ranger and serving in the inaugural class of AmeriCorps volunteers. He has participated on advisory boards for federal and state government, civic organizations, and has advised major corporations. He writes and speaks frequently on sustainable development, energy, land use policy, using indicators in public decision making, and governance issues. Randy holds a B.S. in Biology from The Richard Stockton College of New Jersey and a M.S. in Public Policy from Rutgers University. He can be reached at 609-771-2290, or by email at solomonr@tcnj.edu.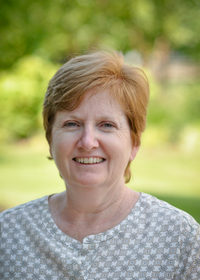 Renee Haider is the Associate Director of The Sustainability Institute at  The College of New Jersey. The Institute administers the Sustainable  Jersey municipal certification program. Prior to joining The Sustainability  Institute, she was a research associate at the Mineta Transportation  Institute at San Jose State University for two years and the Associate Director of the National Transit Institute at Rutgers University for 18 years. In these capacities she worked with teams of professionals from operating agencies, departments of transportation, industry associations, academic research centers, and Federal government entities to conduct applied research and develop education and training materials related to surface transportation, particularly public transit. This included working with the Federal Transit Administration and the Federal Highway Administration to support intergovernmental sustainability initiatives and collaborating with local, state, and federal government representatives on transportation and land use and statewide transportation planning and programming efforts aimed at supporting the core value of sustainability. She can be reached at 609-771-2307, or by email at haiderr@tcnj.edu.
Lauren Skowronski, Assistant Director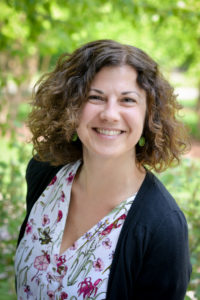 As Assistant Director, Lauren leads our development team in expanding funding opportunities and strategic partnerships. She also supports our grassroots regional hubs across the state with leadership development, capacity building and technical assistance. Lauren leads Sustainable Jersey's Health and Public Information & Engagement programs. Prior to joining our team, Lauren served as State Campaign Director of The Citizens Campaign for over ten years, where she focused on increasing civic engagement through education and grassroots organizing efforts, and developed local and state policies related to government, election, and campaign finance reform. Lauren holds a Master's degree from the School of Social Work at Monmouth University, where she concentrated in International and Community Development. She can be reached at 609-771-3129, or by email at skowronl@tcnj.edu.
---
Sabrina Arauz, Program Coordinator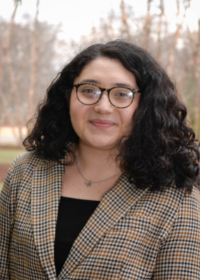 Sabrina supports the marketing and communications of the Sustainable Jersey programs. Her responsibilities include the weekly program update emails, creating and updating website content, social media content creation, video editing, and maintenance of the program's YouTube channels. Sabrina has a B.A. in Visual Arts with a concentration in Graphic Design from The College of New Jersey. She can be reached at 609-771-2921, or by email at arauzs1@tcnj.edu.
Victoria Bearden, Research & Project Specialist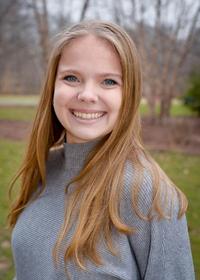 Victoria (Tori) Bearden works as a Research & Project Specialist with the Sustainable Jersey energy team. Tori graduated with honors from Ursinus College in 2022 with a B.S. in Environmental Studies, with minors in both biology and food studies. While attending school, Tori led outreach efforts and management of Ursinus' Food Forest, planted in 2018 and managed by students to teach the importance of sustainable land management. Her passion for this work led to the development of her honors research project focusing on food insecurity and street trees. Outside of academics, Tori was a member of the women's track and field program and on the executive board of Ursinus' Students Today, Alumni Tomorrow. At Sustainable Jersey, Tori assists municipalities with completing certification and actions while providing useful data materials. She can be reached at 609-771-2549, or by email at beardenv@tcnj.edu.
JoAnna Contarino, Program Coordinator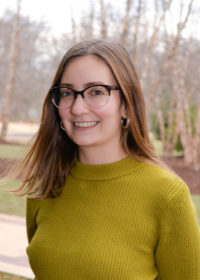 JoAnna supports the Sustainable Jersey for Schools certification program. Her responsibilities include answering questions about the program, reviewing certification applications, updating website content, and conducting outreach to schools. JoAnna has a B.A. in Environmental & Sustainability Studies from Rowan University. In her time as a student she was involved in environmental advocacy on campus, in her community, and at a state-wide level in New Jersey. Most notably she led the NJ Student Sustainability Coalition for two years. In this role she connected students across the state to share resources, build skills, and ultimately create student power to work on sustainability initiatives that benefit us all. She is currently the Alumni Advisor of this group as well as the Secretary of her hometown Environmental Commission. She can be reached at 609-771-3427, or by email at contarij@tcnj.edu.
Anne Heasly, Program Manager, Policy and Planning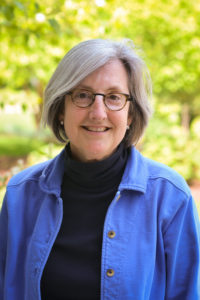 In her role, Anne works with partners to develop policies and programs to assist local governments in implementing sustainable actions. Anne comes to Sustainable Jersey with experience in land conservation, planning, design and funding and most recently served as non-profit consultant. Prior to that, Anne worked on a range of planning and re-grant programs for Conservation Resources, Inc and was a conservation planner working primarily in the Delaware Bayshores and Pine Barrens for over 13 years for the New Jersey Chapter of The Nature Conservancy. Anne has a BS in Natural Resources from Cornell University and a Master of Landscape Architecture with a Certificate in Urban Design from the University of Washington. Anne is a licensed landscape architect and a member of the American Institute of Certified Planners. She can be reached at 609-771-2865, or by email at heaslya@tcnj.edu.
Maureen Jones, Program Coordinator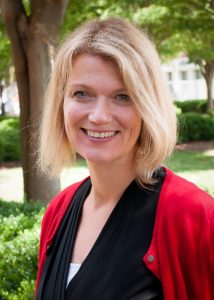 Maureen supports the daily operations of the Sustainable Jersey programs. Her responsibilities include updating content on website and social media, reviewing certification applications from municipalities and school districts, and providing administrative support for the certification programs, grants program, conferences, events and trainings. Maureen has a B.A. in Communications with a concentration in Public Relations from Marist College. She can be reached at 609-771-2938, or by email at jonesm@tcnj.edu.
Véronique Lambert, Program Manager, Schools Outreach, Training and Special Projects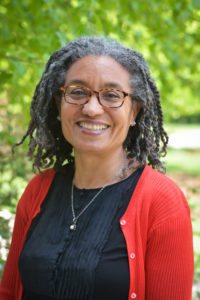 Véronique supports the development and implementation of the Sustainable Jersey for Schools program, working with schools, government agencies, community organizations, businesses and municipalities to further sustainability practices and education in New Jersey schools.  A member of her town's Environmental Commission and Green Team, Véronique has previously worked in sustainability education and community outreach in New York City, London, Providence and Ithaca.  She has also performed cropping systems research in Hawaii and Guyana.  She received a BSc and MSc in Agronomy from Cornell University and University of Hawaii, respectively, and a MSc in Geography from Brunel University, London. She can be reached at 609-771- 3427, or by email at lambertv@tcnj.edu.
Melanie McDermott, Senior Researcher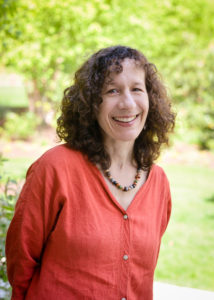 With degrees in interdisciplinary social science (PhD.) and forestry (MSc.), Melanie McDermott has over 20 years' experience in the U.S., Asia, Southern Africa, and the Caribbean in academic and applied research and consulting. Major topics of this work include community forestry, coastal resilience, and the impact of climate change mitigation policy on social equity. Prior to coming to TCNJ, she served at Rutgers University in various capacities, including as research faculty, lecturer, and Associate Director of the Climate and Society Initiative. At the Sustainability Institute, she is leading a collaborative effort to develop a vision, goals, and indicators for sustainability for New Jersey at the state level that will be promulgated in an annually updated report. It will further serve as a basis for creating the Gold level for certification for Sustainable Jersey. She can be reached at 609-771-2836, or by email at mcdermom@tcnj.edu.
Leanne McGowan, Program Manager, Energy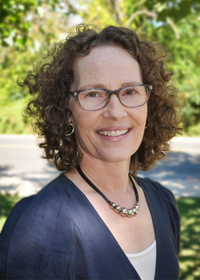 Leanne is the Energy Program Manager on the Sustainable Jersey Energy Team, currently focused on creating programs to support the SJ-PSE&G partnership to help increase energy efficiency and sustainability practices in municipalities, communities, schools and businesses. Leanne's role includes Energy Program outreach and training to empower residents, business owners, and school and local government staff to better understand and manage energy use and lower their carbon footprint. Prior to joining our team, Leanne was the Director of Business Development and Strategic Partnerships for a transportation advocacy organization, where she created sustainability programming for employers, municipalities and organizations, directed the transportation electrification program and launched a broad coalition to advance Electric Vehicle adoption. Leanne holds a B.A. in Art History and Business Administration from Washington University in St. Louis and has a background in art museum administration, educational program development, community education and training facilitation, project management and advocacy. She can be reached at 609-771-2063, or by email at mcgowale.edu.
Samantha A. McGraw, Senior Program Manager, Core Operations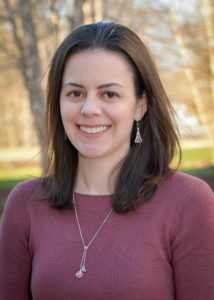 Samantha manages the daily operations of Sustainable Jersey, including the municipal and school certification programs, websites, communications, outreach and training and events.  She supports New Jersey municipalities participating in Sustainable Jersey as they work toward certification, and also serves as staff support to the Waste Management Task Force.  Samantha holds a B.S. in Meteorology from Millersville University, a M.A. in Political Science from Colorado State University, and interned with the City of Fort Collins, Colorado, Environmental Services Department.  Samantha is a Senior Fellow of the Environmental Leadership Program, and former co-president of the YWCA Princeton NEXT GEN Board, as well as the former chair of the YWCA Princeton NEXT GEN Board's Nomination and Communication Committees.  Samantha currently serves as Co-Chair of The College of New Jersey's Women's Professional Network Committee, and is a member of the Lead New Jersey class of 2023. She can be reached at 609-771-2938, or by email at mcgraws@tcnj.edu.
Rosalie Morillo, Program Manager, Schools Content and Special Projects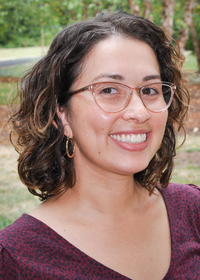 Rosalie Morillo supports the Sustainable New Jersey Schools program and the integration of the climate change standards and 21st-century digital learning skills. She has over 13 years of experience as a high school English teacher and is one of the founding educators for the Perth Amboy High School's Communication Academy, a NJSPRA School Communications Award Winner. She also worked with the New York University's Department of Media, Culture, and Communication in developing dual-credit courses, including Designing Media for a Global World and Journalism for her district. During the pandemic, Rosalie served as a teacher leader and supported educators in implementing digital tools to enhance remote learning and instruction. Rosalie holds a B.A. in English Secondary Education from The College of New Jersey and a Master's in English from Arizona State University. She also serves as the Library Board of Trustees President and works diligently with the Green Team in her hometown, Perth Amboy. She can be reached at 609-771-2802, or by email at rosalie.morillo@tcnj.edu.
Nancy Quirk, Senior Program Manager, Energy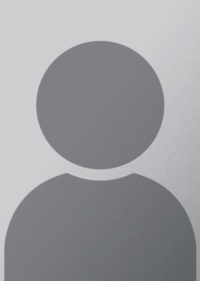 Nancy Quirk serves as the Energy Program Manager with Sustainable Jersey providing guidance to local governments on energy efficiency and renewable energy. Her background includes engagement with local efforts to address waste management, energy efficiency, and sustainability planning. After Katrina, she worked with a university-community outreach program to assist homeowners in rebuilding with energy efficient and hazard resilient practices and materials. Most recently her work focused on providing support to local governments in reducing the "soft costs" related to solar photovoltaic deployment. She can be reached at 609-771-2902, or by email at quirkn@tcnj.edu.
Jennifer Sontupe, Office Manager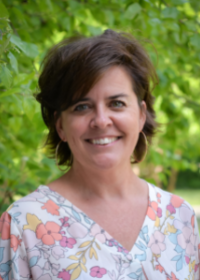 Ms. Sontupe plays many roles at the Sustainability Institute at the College of New Jersey. She is responsible for maintaining the Institute's programmatic budgets which includes tracking income and expenses for over a dozen grants and programs and maintaining financial records for staff.  As Office Manager, Ms. Sontupe facilitates the hiring of employees, student interns, consultants and subcontractors; keeps track of timesheets and coordinates meetings for staff.  In addition, she serves as executive assistant to Senior Staff, and serves as the liaison between the Institute and various departments at The College of New Jersey including Finance and Business Services, Human Resources, and Grants and Sponsored Research.  Prior to working at the Institute, Ms. Sontupe worked for the State of New Jersey Office of Economic Growth as a confidential secretary to the Deputy Chief of staff during the Corzine administration. Jen holds an A.A. in Graphic Design from Mercer County Community College. She can be reached at 609-771-2832, or by email at sontupe@tcnj.edu.
Kaitlyn Vollmer, Program Manager, Grants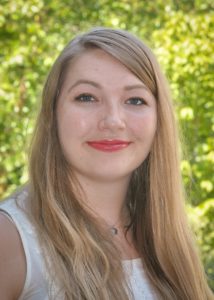 Kaitlyn coordinates the Sustainable Jersey small grants program, a valuable resource available to municipalities and schools that are registered in the Sustainable Jersey program. Her responsibilities include intaking and reviewing grant applications and reports, providing program and technical assistance related to the small grants program, and updating the Sustainable Jersey website's grants portal. Kaitlyn earned B.A. degrees in English Writing and Political Science from the University of Pittsburgh and also holds a Public and Professional Writing certificate. Kaitlyn has experience working at the local level, including assisting the grant writer of the Human Rights City Alliance, a grassroots organization in Pittsburgh, to promote human rights education, action, and policies. She can be reached at 609-771-3189, or by email at vollmerk@tcnj.edu.
Tracey Woods, Program Manager, Energy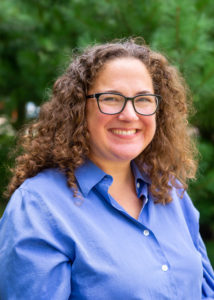 Tracey Woods works with the Sustainable Jersey Energy Team as a Energy Program Manager. Her responsibilities include assisting municipal leadership and green team members in completing Sustainable Jersey's energy actions and helping create guidance documents to aid municipalities in completing sustainability projects. In addition to a professional background in project management, Tracey is a long-time green team leader. Her public service experience guides her work helping local governments move forward on sustainability projects.  Tracey has been awarded the New Jersey Governor's Jefferson Award for Public Service. She can be reached by email at woodst@tcnj.edu.