Sustainable Jersey for Schools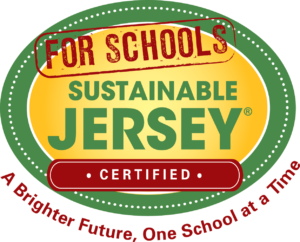 Sustainable Jersey for Schools, under the non-profit organization Sustainable Jersey, is a program launched in 2014 that provides tools, training and financial incentives to support and reward schools as they pursue sustainability programs. The goal of Sustainable Jersey for Schools is to assist New Jersey public schools that want to go green, conserve resources and take steps to create a brighter future, one school at a time.
Sustainable Jersey for Schools has several roles, including:
Advancing and supporting sustainable practices in schools and prepares the next generation to address sustainability issues
Identifies actions that schools can implement to become certified
Provides guidance and tools to enable schools to make progress on each action
Provides access to grants and identifies funding opportunities for schools to make progress toward the actions
Encompasses the three equal, interrelated components of sustainability: people, prosperity, and the planet.
History
Since 2009, Sustainable Jersey has successfully been supporting communities as they pursue sustainable efforts. However, after a few years the organization realized that by focusing solely on municipalities, they were missing a key demographic. On June 25, 2013, Sustainable Jersey and the New Jersey School Boards Association (NJSBA) announced plans to create a voluntary sustainability certification program called "Sustainable Jersey for Schools," designed specifically for New Jersey's public school districts and public charter schools.  Similar to the municipal program, Sustainable Jersey for Schools convened experts, local school officials, educators and other stakeholders to determine the content of the program.  On July 22, 2013 over 100 people attended a kick-off meeting at The College of New Jersey where working groups, representing the various partners began to define the program standards and actions that would advance schools toward certification. After a little over a year of development with over 12 volunteer task forces, Sustainable Jersey for Schools was launched on October 28, 2014.
Today there are currently over 250 Sustainable Jersey certified schools, with the number growing with each year. To learn more about the Sustainable Jersey for Schools program, visit our website at http://www.SustainableJerseySchools.com/